Go bushwalking in the High Country and you'll feel the majesty of the Australian bush melt into your heart. The ancient rolling hills and towering eucalypts are unlike any other place on earth.
Surrounded by State Forests and National Parks, Mansfield Mt Buller offers breath-taking hiking and bushwalking for all fitness levels. Bushwalks range in duration from under an hour to multiple days, but no matter how far you hike the tranquillity of the Australian bush is bound to ease worries and enliven the spirit.
And for a really unique experience, you can visit one of the mountain huts scattered through the High Country hills. So head out and go hiking along crystal clear rivers or stride up a mountain peak. One footstep at a time, you'll reconnect with nature… and yourself. Download our High Country Adventure Guide to get started ...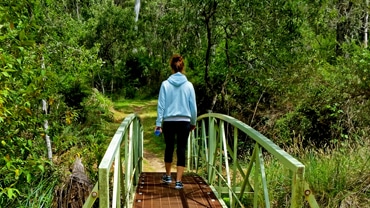 Many shorter bushwalks are accessible by two-wheel drive and are within an hour's drive of Mansfield.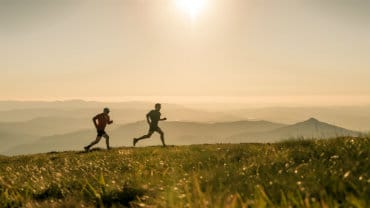 A cool climate, along with stunning views, varied terrain and a range of trails to suit all levels combine to create one heck of a trail running experience.
Mt Buller's pristine environment and sensational trails have long been popular with walkers, hikers and mountain bikers, and now offers trail runners an ideal destination – just three hours' drive from Melbourne. LEARN MORE
For further details and advice on multi-day bushwalks, please phone Department of Environment & Primary Industries in Mansfield on 5733 1200.
DOWNLOAD AND COMPLETE A TRIP INTENTION FORM
Grab the kids, pack a picnic and head for the hills. Spend a day in a natural playground.
Mt Stirling Summit Walk (moderate - difficult)
Mt Cobbler Track (moderate - difficult)
Mt Howitt Feeder Track (difficult)
MacAllister Springs (easy - moderate)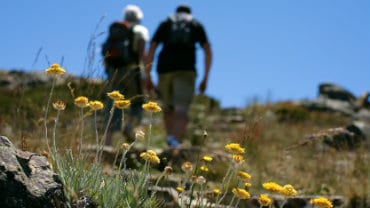 For the more adventurous it's possible to four-wheel drive out to more remote locations and embark on a multi-day hike into the Australian Alps – often linking in with the Australian Alps Walking Track.
The Crosscut Saw
Bluff and King Billies
Mitchell's Flat Bridle Trail (moderate)
Head for the hills, fill your lungs with fresh alpine air and hit the trails running when you like at a pace you like. 7 Peaks Run is a range of 21 colour-coded runs covering more than 200km through the 7 Peaks of Victoria (Mt Baw Baw, Mt Buffalo, Mt Buller, Dinner Plain, Falls Creek, Hotham, Lake Mountain), with a trail to suit every level of fitness and experience.
Weave your way through snowgum forests and towering stands of Mountain Ash, duck between a jumble of granite boulders and sweep past vibrant carpets of wildflowers.