The closest camping sites are little more than 30 minutes from Mansfield – others are far from civilisation!
Stunning camping sites dot the landscape around Mansfield Mt Buller. Nestled next to a high country river or perched high up in the hills, these sites are the perfect place to base hiking, fishing, four-wheel driving or mountain-biking adventures.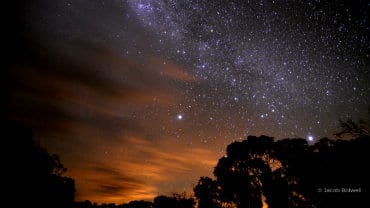 There's the option of simply wiling away the hours on a camping chair. Grab a book while the kids roam in the great outdoors. And at the end of the day, gather the family for a feed and tales around the camp fire.
Simple living at its best.
Many camp sites are accessible with two-wheel drive vehicles, however others require four-wheel drive access. View our High Country Adventure Guide.
No alarm, just the sound of a nearby kookaburra cackling at the rising sun. My watch informs me it's only 6:30am and yet I'm feeling refreshed.
As I unzip the tent fly I'm hit by the sweet scent of moist eucalypt. Stretching,I suck in the air until my lungs won't stretch any further. No rush, no push, time to take in the surroundings.
Trees groan to each other in the breeze and the mountain stream beside my camping site dances in morning sunlight.
A quick splash on my face shakes off the last threads of sleep. I smile as I ponder the world I've left behind. Traffic, grey walls and styrofoam coffee cups are a distant memory – and yet it was just yesterday we escaped the city.