Discover shopping like it used to be as you explore the array of unique shops and markets around Mansfield.
If you're into the eclectic, the locally produced and hand-made, then Mansfield shopping is for you!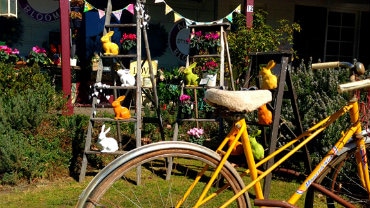 It's got just about everything you could want - in a charming bite size. Original art, funky gift shops, local produce, home wares, books, country outfitters, boutique clothing, camping, sporting and ski/board gear, to name but a few! Click here to check out shopping in the High Country.
On quieter days local shopkeepers are great for a chat. Strike up a conversation and you're likely to hear a lively tale or two.
Bush markets also spring up on long weekends, plus there are farmers' markets and vintage days, check the events search for what's happenning this month.
And don't forget to check out the local real estate – you never know, you might find that dream country getaway.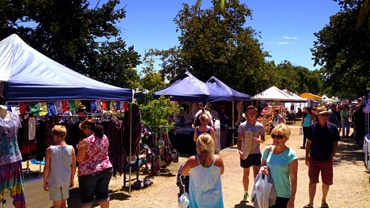 To meet the faces behind the region's produce, head to one of the Mansfield region's monthly farmers' markets. Where you'll find passionate growers, vignerons, chefs and farmers with delicious offerings to share.
Mansfield Farmer's Market
4th Saturday of the month (Victorian Farmer's Market Association accredited) READ MORE
Tolmie Farmer's Market
3rd Saturday of the month (in September – May). READ MORE
A visit to the Mansfield Bushmarket is a must do during your stay. Held in Highett Street, it's one of the largest and most popular bush markets, offering just about everything you could imagine.
Local produce such as fresh breads, cakes, fruit & vegetables, nuts, seeds, jams, preserves & olives just to mention a few. There's a number of local wines for tasting & purchase, art & craft, plants, clothing, gifts and much more, not to mention the numerous food and refreshment options available.
Held Saturdays on:
Australia Day weekend
Easter weekend
Queen's Birthday weekend
Melbourne Cup Weekend