Our region encompasses the sparkling rivers of the Delatite, King, Jamieson, Goulburn and Howqua rivers, as well as the calmer waters of Lake Eildon and Lake Nillahcootie.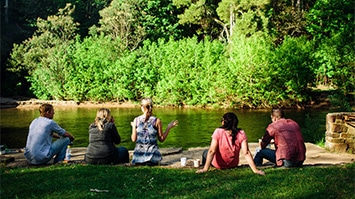 Anglers can take their pick from the many fishing spots, the Delatite River and Howqua River are popular locations. If you're new to the sport, experienced guides can teach you the fine art of casting and lure fishing.
For family time by the water, pack a picnic and wile away the hours at one of Mansfield Mt Buller's riverside swimming holes. Or for a longer escape, find a stream-side camping spot in the popular Howqua-Hills area or the historic Upper Goulburn area.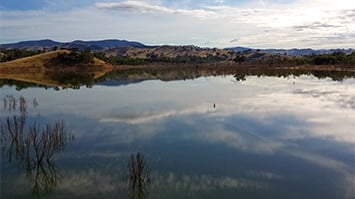 There's action on the water at Lake Eildon and Lake Nillahcootie with wakeboarding, water-skiing or jet-skiing. Or hire a houseboat or tinnie and let worries be washed away.
With more than 500km of shoreline, Lake Eildon is an enormous expanse of water. Explore the long reaches, deep waters and secluded bays and as the sun sets across the water, let your mind drift. There's no better way to unwind.
Where the water takes you