The Australian bush is never far from your doorstep at Mansfield Mt Buller. Whether you're an experienced camper or hiker, or someone new to country life, it's easy to connect with Australia's amazing native animals.
Pick up a field guide from the Mansfield Visitor Information Centre and pack a small notebook to mark down details of the animals, trees and plants you spot.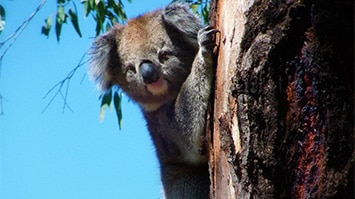 Want to meet some native Australian animals? Here are some easy-to-access locations where you can often see some of our furry, feathered and scaly friends.
Visit the zoo and you're guaranteed to see some native Australian animals. Wombats, kangaroos, wallabies and emus all call the zoo home. (And there are also exotic animals including lions, monkeys, camels and polecat).
Drive from Mansfield to the base of the Paps and then hike up to the summit. As you walk keep an eye out for rustling in the bushes – you might be lucky enough to spot the shy and elusive Australian echidna as it shuffles along in search of food.
Drive out past Merrijig to Pinnacle Valley Resort at dusk and you have a good chance of spotting a mob of kangaroos.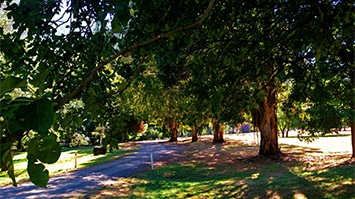 If you'd like to reconnect with nature, but adventure-based activities aren't your thing – that's okay! At Mansfield Mt Buller there are plenty of other relaxing ways to enjoy the natural environment.
Here are just a few suggestions -
Nestled in the sweeping bend of the Delatite River at the base of Mt Buller, Mirimbah Park is an idyllic and shady summertime escape. Let the kids paddle in the water or ride their bikes, while the big kids enjoy the peace and quiet.
Unobstructed views of Lake Eildon and the surrounding hills make this a stunning picnic spot. BBQ, playground and toilets mean it's a great option for the whole family.
Shallow gurgling water, gumtrees that rustle in the wind, fishing holes upstream and an abundance of shady resting spots. Close to Goughs Bay, Brack's Bridge is definitely one of the best and most easily accessible riverside picnic spots in the area.
Where to experience nature & wildlife