---
Global Ballooning Australia is Victoria's largest ballooning tour operation, offering award-winning sunrise hot air balloon flights over Melbourne, Yarra Valley and Mansfield.
Since 1992, they have shared a sunrise with over 120,000 people. They are proud of their safety record, and care deeply about their guests' experience, but for them, it is more about the people they meet along the way and the pristine natural playground they call their office.
Australia's first Easy Access Basket (EAB) was launched by Global Ballooning Australia in 2012. The basket enables passengers who may be elderly, use a wheelchair, or with physical mobility impairments to experience a hot air balloon flight along with their family and friends.
Each flying destination has its own perks:
Melbourne is the only major city in the world where you can fly commercially by hot air balloon. Fly over the city or suburbs depending on the wind direction. This flying location is truly unforgettable.
Yarra Valley is a stunning wine region, located only an hour from Melbourne. The local producers of food, wine and cider will tantalise your tastebuds and keep you wanting more.
Mansfield, situated in the High Country at the foothill of Mt Buller is located a 2.5 hour drive from Melbourne. This region is a hidden paradise and the most perfect winter ballooning destination with incredible views of the snow-capped mountains.
...
Guided Experiences - Options

---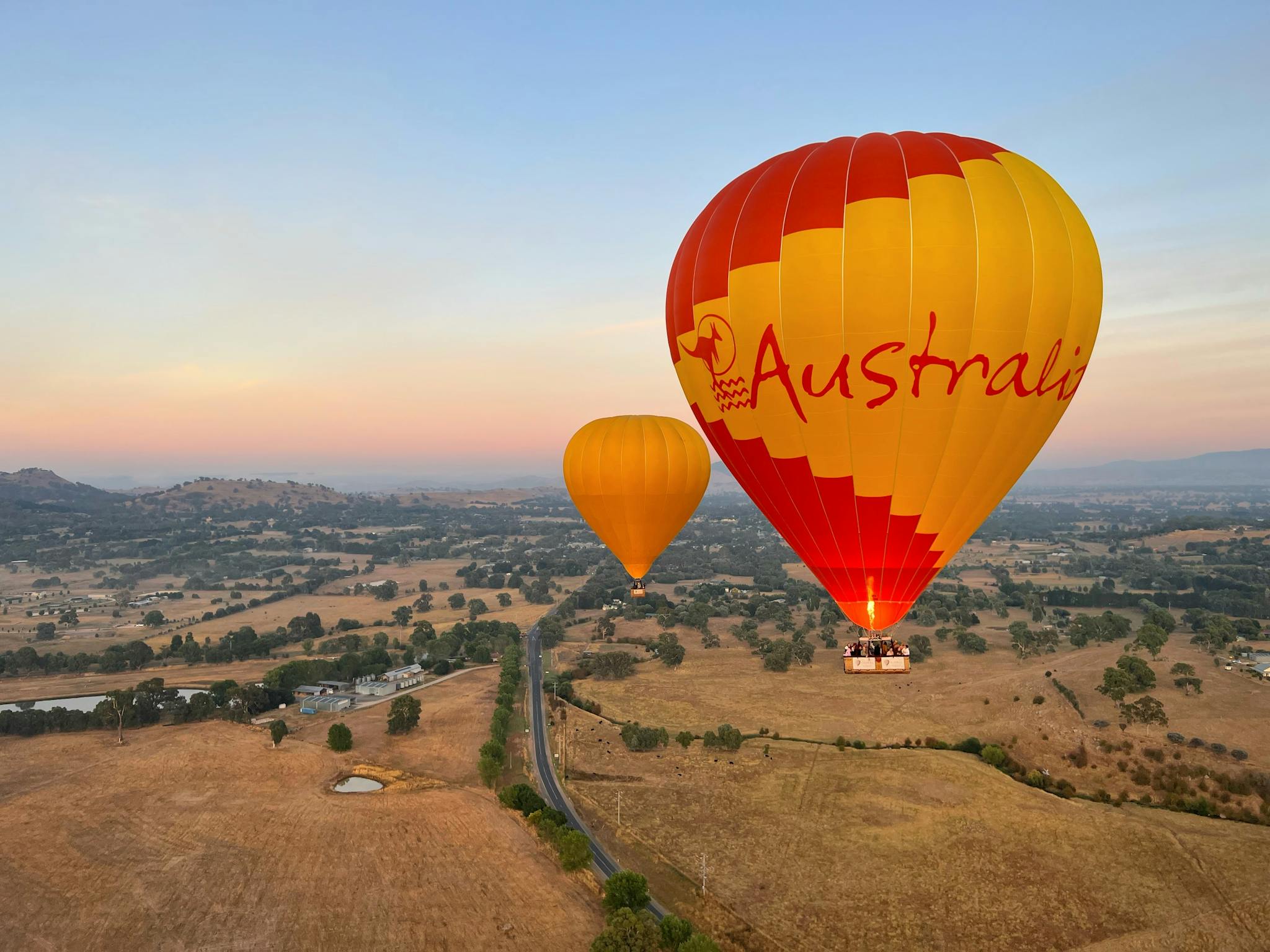 ---
Situated in the foothills of the Victorian Alps and close by to Mt Buller and Lake Eildon, Mansfield is an incredible sight to see from above, studded with vast grazing lands, rolling valleys and mountain forests. Catch your breath as you drift slowly over the picturesque landscapes of Mansfield and the Alpine Ranges illuminated by the rising sun. Afternoon Flights are available from May to the end of September! Sunrise flights year-round.
...
---