Grade 1:
No bushwalking experience required. Flat even surface with no steps or steep sections. Suitable for wheelchair users who have someone to assist them. Walks no greater than 5km.
Grade 2:
No bushwalking experience required. The track is hardened or compacted surface and may have a gentle hill section or sections and occasional steps. Walks no greater than 10km.
Grade 3:
Suitable for most ages and fitness levels. Some bushwalking experience recommended. Tracks may have short steep hill sections a rough surface and many steps. Walks up to 20km.
Grade 4:
Bushwalking experience recommended. Tracks may be long, rough and very steep. Directional signage may be limited.
Grade 5:
Very experienced bushwalkers with specialised skills, including navigation and emergency first aid. Tracks are likely to be very rough, very steep and unmarked. Walks may be more than 20km.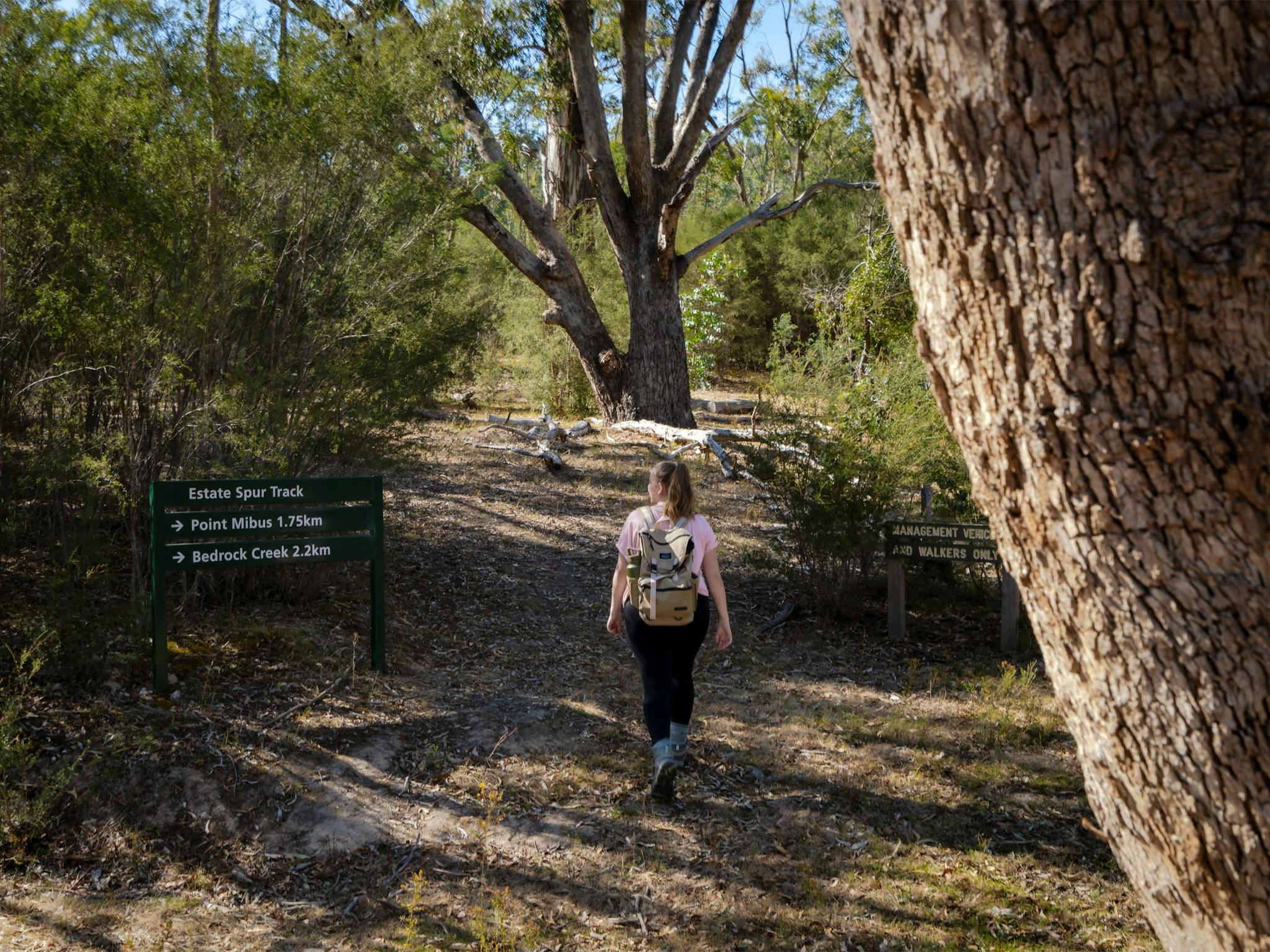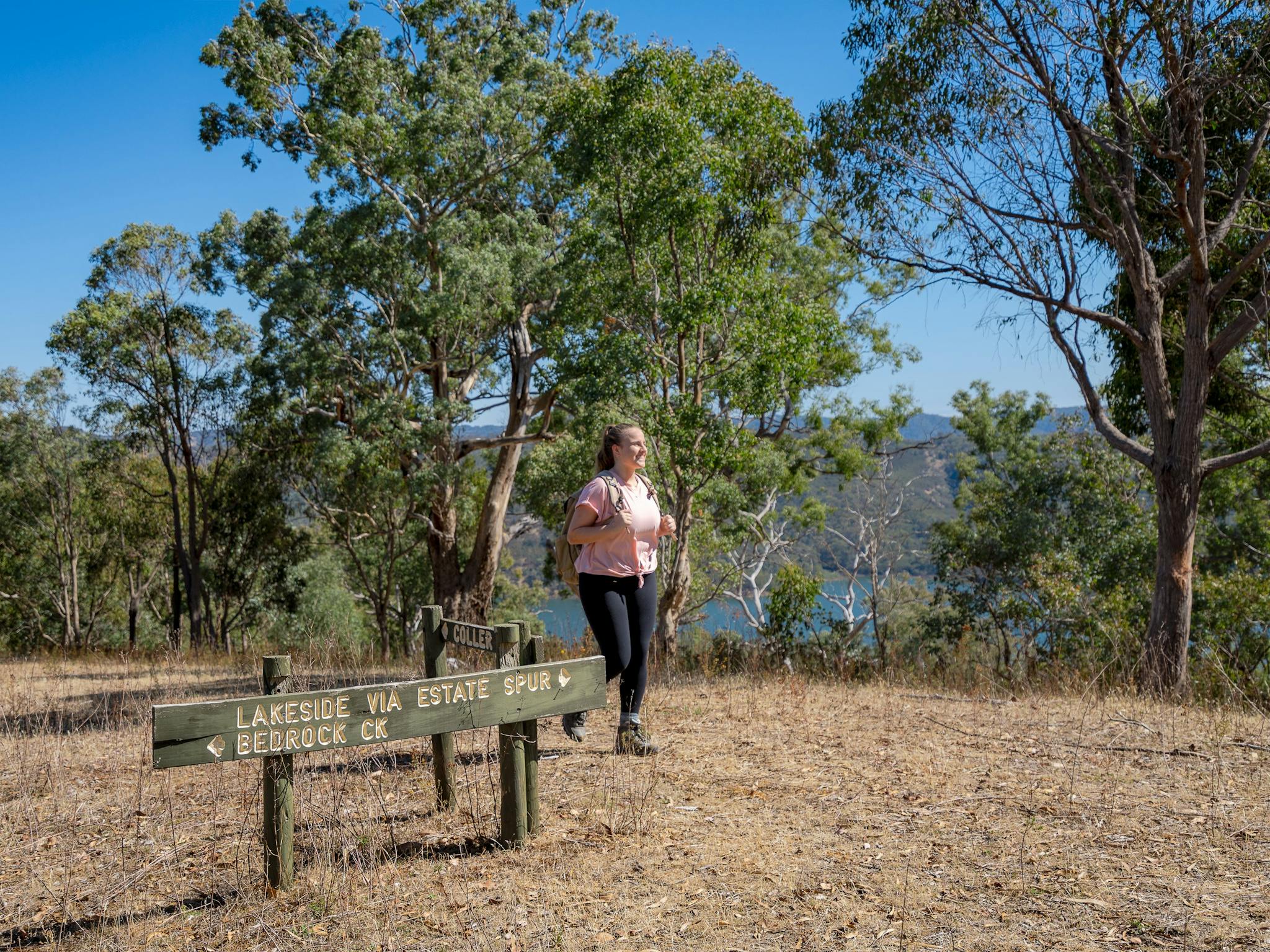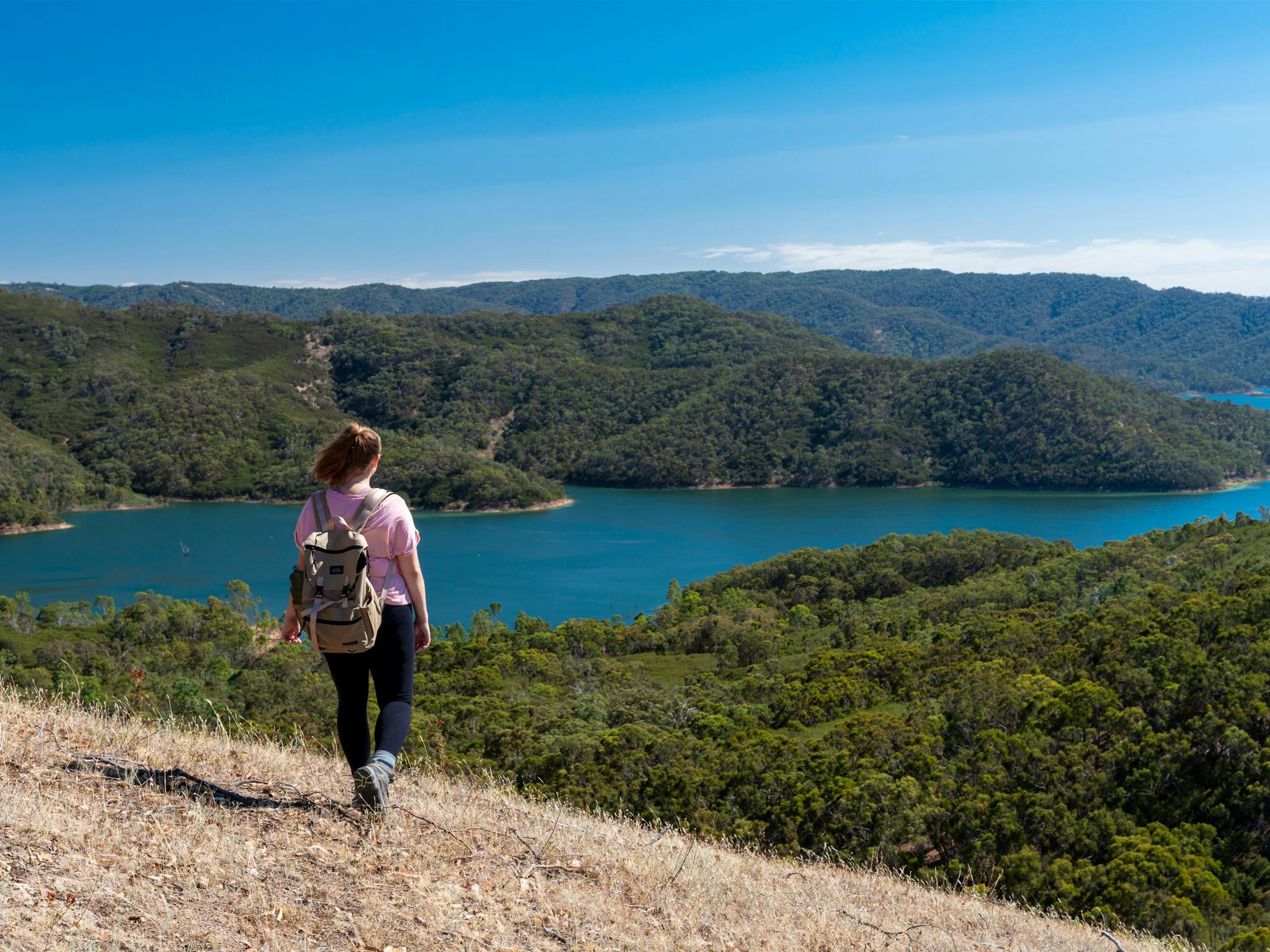 ---
The Estate Spur Circuit is a grade three hike (5.6km circuit) in Lake Eildon National Park.
The circuit begins from the Parks Office along Lakeside Road where there is a trailhead for 'Estate Spur Track' directing to Point Mibus and Bedrock Creek.
The track climbs steeply to the top of the hill, turning east (left) onto Estate Spur, the track is open and undulating, offering expansive views of the lake before the steep descent down to Lakeside camping ground. Once here follow the track along Lakeside Road for a gentle stroll back to the car.
For a slightly longer walk, at the top of the Estate Spur turn west (right) and south (left) down the well-shaded track which descends to 'Bedrock Creek' as per the sign, and follow the Bolte Bay Track to Point Mibus. Return along the lakeshore to Point Mead and the Lakeside Camping Area.
...