Nature and wildlife
Adventure and Outdoors Tours
Extended
Cultural and Theme Tours
Walking and Biking Tours
Food and Wine Tours
Since 1988, Diamantina Touring Company has led multi award winning nature based expeditions to outback Australia for all ages.
Our four wheel drive safari tours take you off road to the best of the outback – remote sand dune deserts, spectacular ranges, Aboriginal communities, secluded gorges and alpine wilderness.
During the day you will travel overland across vast deserts, exploring the unique flora and fauna and marvelling at the extraordinary ever-changing landscapes. Evenings around the campfire you will find great food and fine Australian wines as featured in magazines like Gourmet Traveller.
Our company is 100 per cent Australian owned and operated.
Nature & Wildlife
Four Wheel Driving
Walk
Regional Tourist/Tourism Association/Organisation
Camping
Australian Tourism Accreditation Program
The Ecotourism Association of Australia
Advanced Ecotourism Certified
Aboriginal Culture
Respecting Our Culture Indigenous Accreditation Program
National Tourism Accreditation Program
Diamantina have been operating expeditions to the Simpson Desert and Lake Eyre Basin since 1990. We have crossed the desert over 100 times, along every track, and off track as well. With this experience, we have designed what we believe is the best Simpson desert expedition. The deserts of the Lake Eyre basin are unlike any other in Australia. The sediments that flow down the great river systems of the Diamantina and Cooper are raised by the wind and dumped into vast longitudinal sand dunes. They hold less vegetation than the Western Deserts, interspersed with its salt lakes, clay pans and spinifex. In places there are gidgee groves in the interdunal corridors, gnarled like ancient olive trees. Amid all this beauty is one of the toughest four wheel drive challenges on the planet. But this expedition is far more than just the Simpson Desert. We travel the historic Birdsville Tracks, rich in Aboriginal and European heritage. We explore lesser known gorges in the Flinders Ranges, and we trek north from Dalhousie to historic Old Andado Station.
Non Smoking
Land - Motorised
Nature and wildlife
Adventure and Outdoors Tours
Cultural and Theme Tours
Food and Wine Tours
Walking and Biking Tours
Caters for people who are blind or have vision loss.
Basic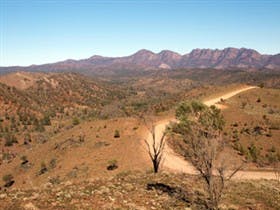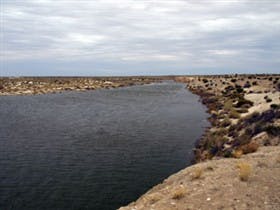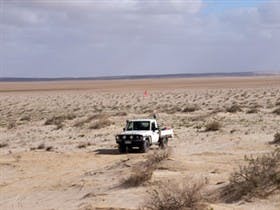 A trip down the Canning is like nothing you could ever imagine. One solitary set of wheel tracks setting out across the Great Sandy Desert eventually connecting with Wiluna, 2000 km to the south making it the longest and most remote stock route in the world. It is a place of great natural beauty, with land systems ranging from spinifex plains to wetlands, dune systems, desert oak forests, spectacular ranges and escarpments and salt lakes. It is also the longest heritage trail in Australia, containing Aboriginal rock art galleries, lonely graves of stockmen and explorers, and the series of wells that punctuate the route. Some of these have been restored, and good water can be obtained. Others lie in ruins. This is a fully catered expedition. You can choose to travel in our vehicles or tagalong in your own. The Canning today is one of the worlds greatest 4X4 adventures that combines a rich cultural heritage, extraordinary natural history, and an exciting remote area tour. Diamantina have been operating on the Canning Stock Route since 1992. Travel with the acknowledged and recognised experts!
Non Smoking
Extended
Land - Motorised
Adventure and Outdoors Tours
Cultural and Theme Tours
Nature and wildlife
Caters for people who are deaf or have hearing loss.
Basic