Nature and wildlife
Adventure and Outdoors Tours
Extended
Cruises
Sailing and Water Tours
Cultural and Theme Tours
Walking and Biking Tours
Full Day
Customised
Sightseeing Tours
Food and Wine Tours
Bush Experiences offers 4WD Adventure Tours and group getaway accommodation.
There are day tours visiting Mount Buller, Mount Stirling, Craig's Hut and surrounding areas.
Getaway accommodation and tour packages incorporating full accommodation, meals, 4WD tours, bush walking, horse riding, individually tailored to suit your requirements.
Guided 4wd tag-along and camping trips into the Alpine Wilderness areas where you can stay at iconic cattleman huts and camp under the stars in the Wonangatta and visit historic mining settlements.
Bush Experiences Adventure Tours can make these high country experiences a reality.
Gather your friends or family and bring your trail bike, 4wd, horse or walking stick and come stay at Homestation Lodge. Nestled in an isolated location high in the ranges overlooking the Delatite Valley, with spectacular views from the front veranda and access to a million acre back yard with fantastic tracks and trails.
Bush Experiences provides comfortable home style multi-share accommodation to adventure groups, trail bike riders, four wheel drivers, bush walkers and horse riders. There are sumptuous country cooked meals, campfires and a cosy fire on cooler nights, accompanied by panoramic views, fresh mountain air and the peace and quiet only the high country can give.
Nature & Wildlife
Four Wheel Driving
Hiking
Regional Tourist/Tourism Association/Organisation
Fishing
Australian Tourism Accreditation Program
Adventure
History & Heritage
Broadband Internet Access
Horse Riding
Visitor Information Centre
A typical tour with Bush Experiences departs Mansfield travelling through the picturesque Delatite Valley to Mirrimbah morning tea of freshly home baked muffins and Anzacs biscuits near Howqua Gap. Into four wheel drive mode along mountain tracks, through Mountain Ash and Snow Gum forests to Mount Stirling, where a short and invigorating walk to the summit gets the blood flowing.
The 360 degree views over wilderness that stretches 400 kilometres to the East coast are amazing. The drive along this ridge line have been described as the most spectacular in the High Country.
Then onto the iconic Craig's Hut, from the Man From Snowy River film. The film comes to life as you take in the magnificent views from the veranda of the Hut, one of Victoria's most visited four wheel drive destinations.
Lunch amongst the snow gums, whilst enjoying panoramic views, before turning for home.
All of this whilst travelling in the comfort and safety of Bush Experience's specially equipped four-wheel drive vehicles. You don't have to worry about the track conditions or scratching your vehicle, sit back relax and enjoy your day.
Please note that tours can vary depending on weather, track closures, track conditions and accessibility.
Carpark
Family Friendly
Non-Smoking
Public Toilet
Full Day
Land - Motorised
Adventure and Outdoors Tours
Sightseeing Tours
Walking and Biking Tours
Suitable for guests with sufficient mobility to climb two or three steps, but would benefit from fixtures and fittings to aid balance.
Moderate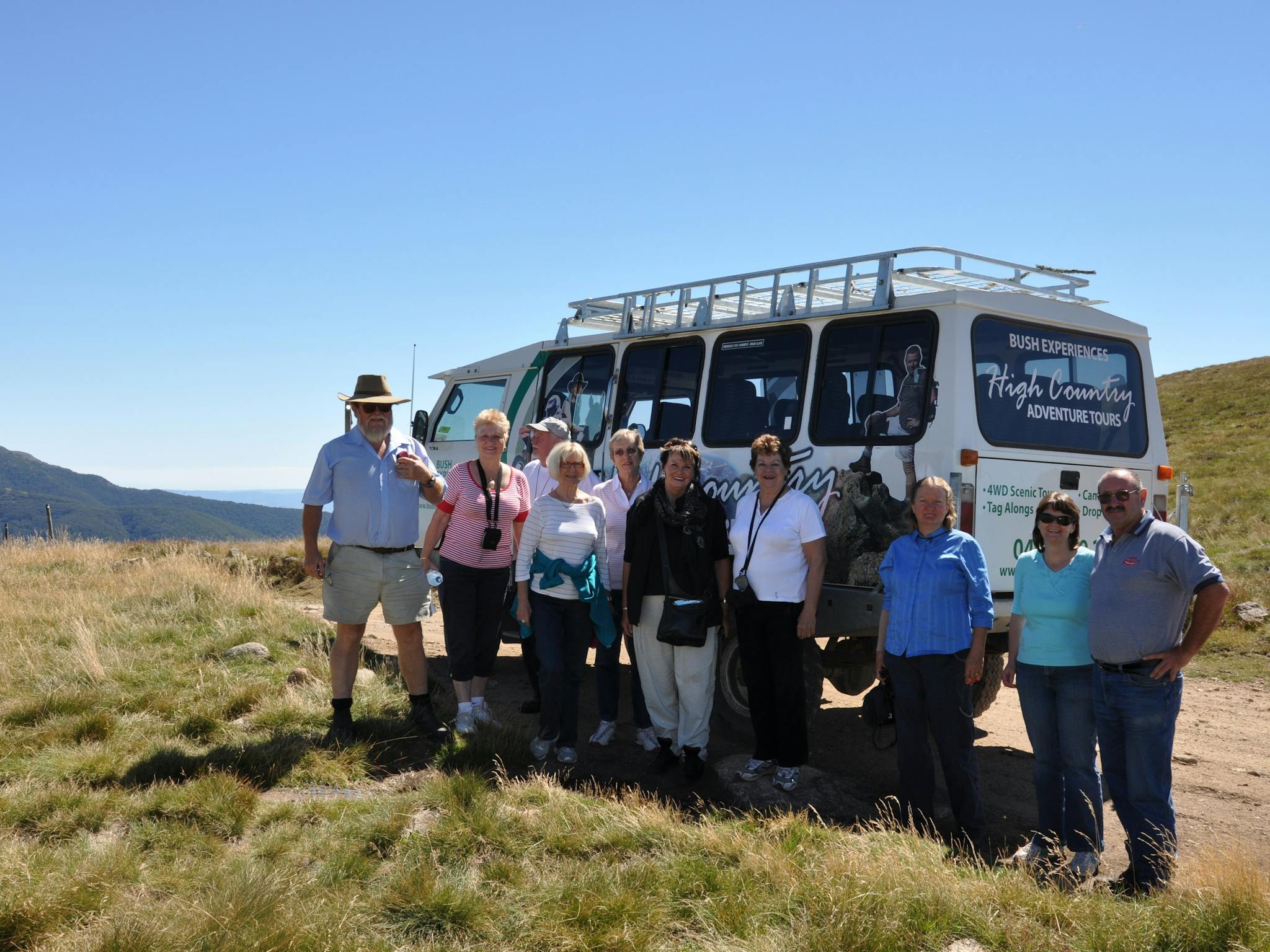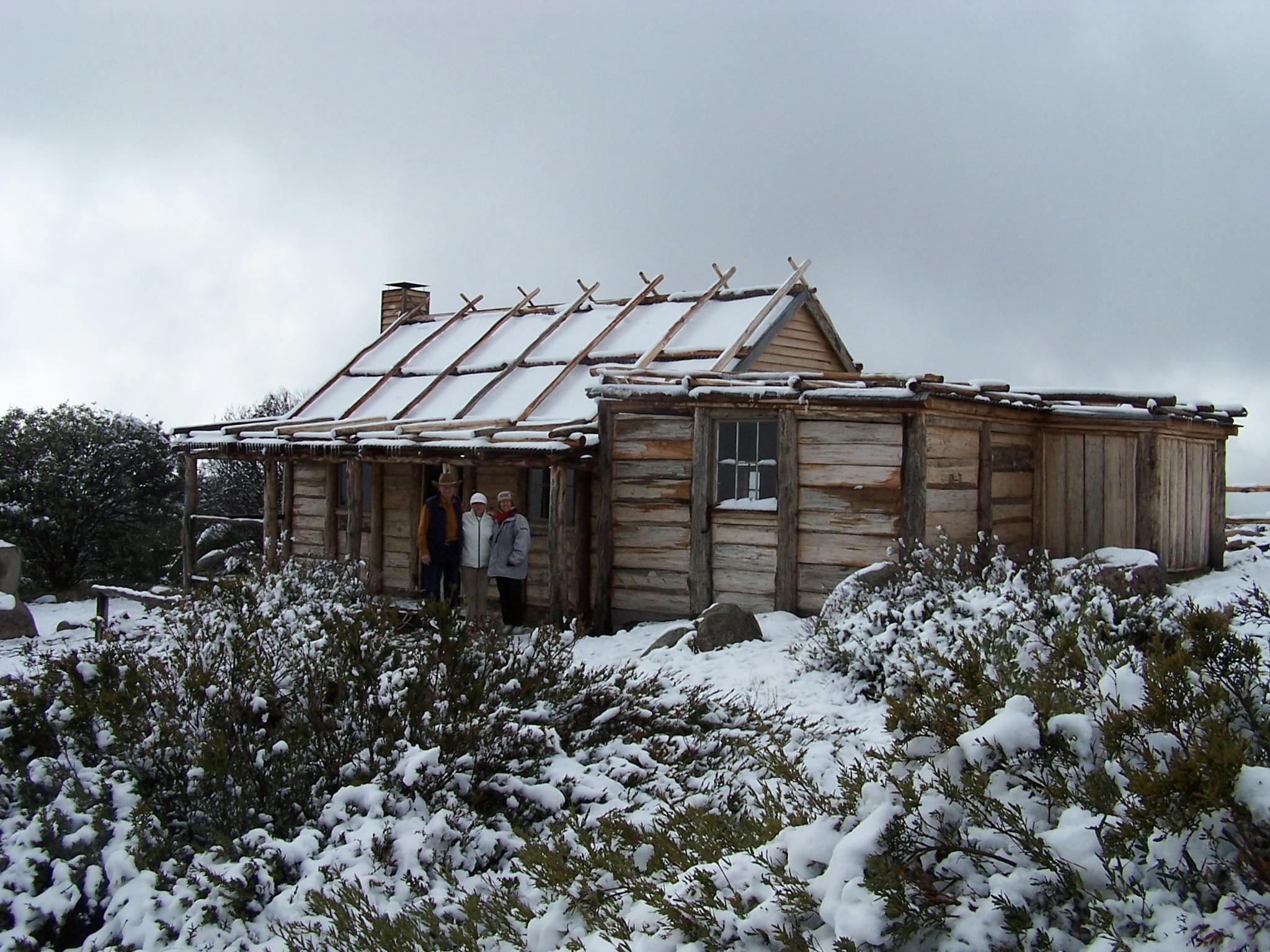 A three to seven day bush experience. This extended camping trip delves into Victoria's pristine wilderness areas, staying at iconic cattleman huts or camping under the stars in remote locations such as the Wonnangatta. Enjoying the spectacular views, the rugged mountain ranges visiting long deserted mining towns and isolated settlements.
Extended
Customised
Nature and wildlife
Adventure and Outdoors Tours
Sightseeing Tours
Cruises, Sailing and Water Tours
Cultural and Theme Tours
Food and Wine Tours
Walking and Biking Tours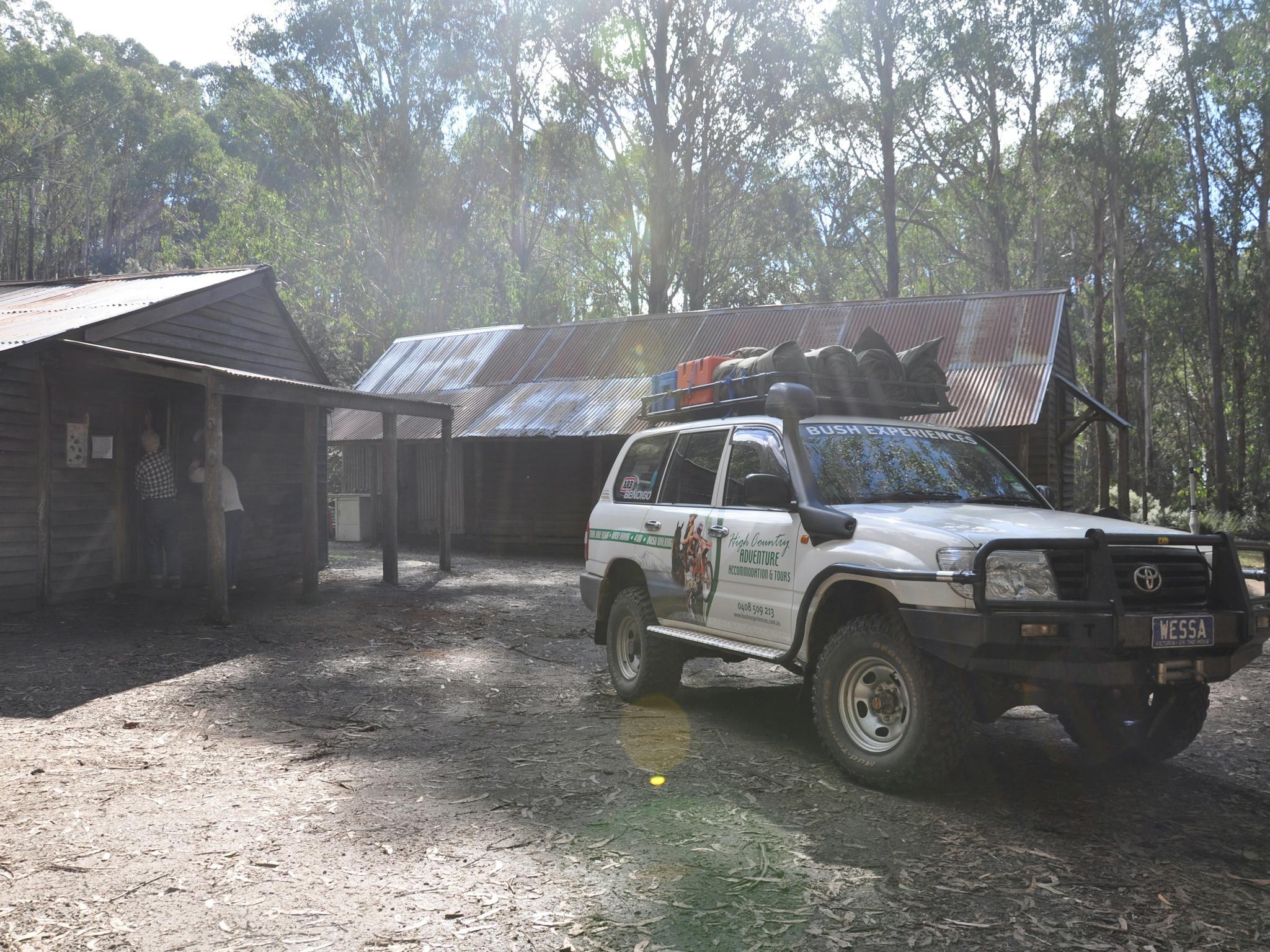 Enjoy the best of the High Country – country style accommodation, home cooked meals, 4wd touring, spectacular views, bush walks, mountain cattleman huts, re live the Man From Snowy River film, visit the jump site, Craig's Hut and other filming locations.
After all of this when you need to relax sit back on the front verandah and enjoy the magnificent views over the Delatite Valley and the spectacular sunsets. All this rolled into one adventure filled weekend.
Carpark
Non-Smoking
Extended
Customised
Land - Motorised
Cruises, Sailing and Water Tours
Cultural and Theme Tours
Food and Wine Tours
Nature and wildlife
Sightseeing Tours
Walking and Biking Tours
Suitable for guests with sufficient mobility to climb two or three steps, but would benefit from fixtures and fittings to aid balance.
Moderate